"Vestitel BG " AD is a licensed telecom operator offering a wide portfolio of telecommunication services for operators, corporate and business clients on the Bulgarian and international markets. It was established in 2003 and has covered dozens of Bulgarian cities, including the biggest ones. The company also operates on the border crossing points between Bulgaria, Greece and Macedonia.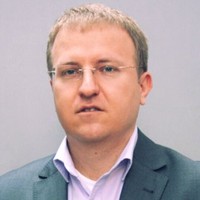 Valentin Velichkov
CEO
Professional development

Valentin Velichkov is the Executive Director of Vestitel BG AD since January 2017. Prior to taking this position, he was the Chief Financial Officer of the company for 3 years between 2014 and 2017. His previous experience included Executive Director of Generaus Auto AD, Managing Director of Bulgaria and Macedonia at the Dollar Thrifty Automotive Group for 5 years. In his long career, he has held various managerial positions from Financial Director and Analyst to Chief Accountant.
Education

Accounting, University of National and World Economy