"Gastec BG" AD is known for its professional designer brand for gas pipelines in Bulgaria and the neighboring countries from South-Eastern Europe. The company was founded in 1995 with Dutch participation. By implementing the Dutch experience in gasification of settlements, the company quickly introduces the European gasification standards.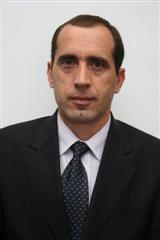 Valentin Stanchev
CEO
Professional development

Valentin Stanchev joined Overgas Group in 1997. Until 2002, he worked as a Designer, Group Manager and Chief Designer at Overgas Engineering Ltd. Since 2002, he has been Chief Designer, Chief of Gas Networks Division, "Sofia" Project Manager, Deputy Executive Director and Executive Director of Gastec BG AD until the present.
Eduation

Valentin Stanchev has higher technical education in "Industrial and household gasification" from "St. Ivan Rilski" University of Mining and Geology, Sofia. He speaks Russian and English.