"Overgas Capital " AD has been developing successful credit operations in the country for 11 years now. The company has over 15,000 customers who are again looking for its financial services and thousands of satisfied natural gas consumers. The company's credit products have transparent interest rates and fees, with sizes and deadlines that position us between banks and fast credit companies.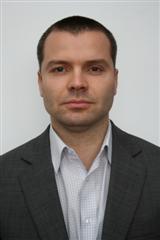 Svetlin Ivanov
CEO
Professional development

Svetlin Ivanov joined Overgas family in September 2008 as Senior Expert in Financing and Tax Control at Overgas Inc. AD. Since July 2014, he has been Procurator and since August 2014, the Executive Director of Overgas Capital AD since 2003. His career started in 2003 from the back office of Bulfin Invest AD.
Education

Svetlin Ivanov has higher economic education in Finance at the University of National and World Economy, Sofia.