"Overgas Mrezhi" AD is the first and largest private natural gas distribution company in Bulgaria with licenses for 55 cities. Household customers of Overgas Networks AD are over 60 thousand, industrial customers – more than 3,300, and the schools, kindergartens, hospitals, homes for disadvantaged and elderly people, spiritual homes, as well as administrative buildings are over 2,000.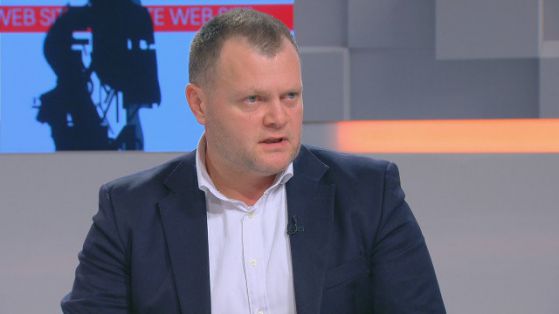 Svetoslav Ivanov
CEO
Professional development

His career began in 1995 at Overgas Communications. Between 1994 and 2015, he worked at Overgas Inc. AD as Economic Efficiency Advisor, Economic Efficiency Chief Specialist, Director of Marketing and Sales Department, Deputy Executive Director – Head of Office, Deputy Executive Director of Marketing, Sales and Development Division, Deputy Executive Director of Corporate Development Division.

Between 2001 and 2003, he was Executive Director of Sofiagas EAD and from 2015 until the present, Deputy Executive Director of Marketing at Overgas Networks AD.

He is a member of the Board of Directors of the Institute for Energy Management. He represents Overgas at GEODE (Association of Independent European Gas and Electricity Distribution Companies) and at the German-Bulgarian Chamber of Commerce and Industry. He is a member of the Committee on Energy at the International Business Congress.
Education

Svetoslav Ivanov has a Master's degree in Electric Drives Automation and Industrial Management at the Technical University in Sofia. He has a 3-year specialization in the energy industry in Germany. He speaks German, Russian and English.